Blog
Tecademics Free Training
---
2016-09-08



Advertising & Marketing,Affiliate Marketing,Internet Marketing,Social Media
---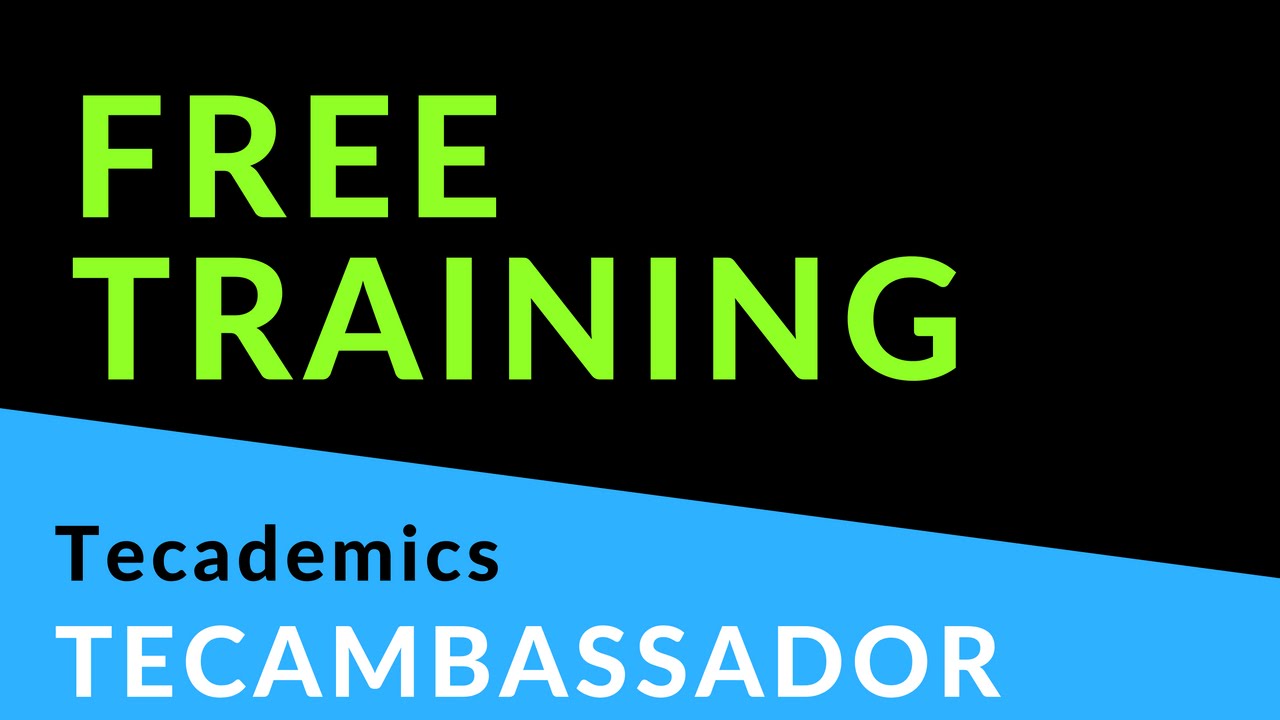 ---
Tecademics Free Training – Insane Internet Marketing Resource Library (
over 30 hours of pure value training videos

)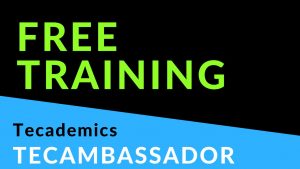 See what is inside:
SHOPIFY CASE STUDY Of A Student That Did $35K+ In Sales In 12 Days! 92 min
How to Get Facebook Video Views for $0.01 or Less Each! 13 min
7 Steps to Triple Your Facebook Engagement 9 min
HOW TO GET A $10,000 WORKING CAPITAL LOAN FROM PAYPAL™ 32 min
How to Get a $20,000+ Spending Limit for Facebook™ Ads 27 min
FREE FB Marketing Hacks By Chris Record 115 min
7 Steps To Build Your Email List 18 min
Affiliate Marketing Bonuses – What They Are and Why They Work So Well! 13 min
8 Key Criteria When Choosing An Affiliate Offer To Promote 17 min
How To Set Up & Run FB Lead Ads To Build Your Email List [Step By Step Tutorial] 50 min
How to Make Money Online With Print on Demand Products 51 min
Email Marketing Tips To Building a Loyal Tribe 49 min
How To CONVERT Sales Through Email Marketing 9 min
Beginners Guide To Making Money Online 136 min
How To Create Resources Out of Thin Air & Raise Money For Your Business 10 min
Practical Tips to Overcome Common Sales Objections 17 min
How To Change Your Mindset To Build, Grow & Scale Your Business! (2.5 Hour Pure Value Training!) 151 min
How To Make Money Online With Client Work From Small Business Owners 15 min
How to INDEX and RANK Your Blog Post In Under 60 Seconds! 55 min
How To Run FB Ads To Promote Offline Events [STEP BY STEP TUTORIAL] 53 min
Advanced Shopify Training With Robert Nava & Chris Record 36 min
Beginners Guide To Print On Demand Selling 46 min
30+ Strategies To Monetize Your Websites (3+ Hour Pure Value Training) 207 min
FSL Method – Find, List, Sell Shopify System + Product Research Training 90 min
Facebook Advertising Tips Masterclass With Chris Record & Nicholas Kusmich 40 min
Instagram For Beginners (Step By Step Training) 143 min
How To Sell Products On Shopify With Chris Record & Guests 86 min
Affiliate Marketing 101 Principles & Strategies Training By Chris Record 32 min
Mindset Mastery & Overcoming Sales Objections 94 min
$100K Affiliate Marketing Gameplan (coming soon)
13 Elements of a Successful Sales Message – Speech by Chris Record 77 min
Gamify Life & Level Up Your Lifestyle – Speech & Transcription by Chris Record 40 min
Welcome To The Free Internet Marketing Training Center! 2 min
This FREE training library contains over 30 hours of pure value that will help you in your business.
It will also make you an AMBASSADOR of Tecademics which will allow you to promote their products and make $40 per month per subscriber (residual income), one time $800, and one time $4,000 comissions per subscriber. Don't miss this opportunity.
Tecademics Free Training – is worth thousand of dollars, so take advantage of it by going through it an implementing it in your business.


TEC MASTERMIND GLOBAL PRE-LAUNCH!