Blog
DotCom Secrets Book
---
2016-09-28



Affiliate Marketing,Internet Marketing,Marketing,Product Review
---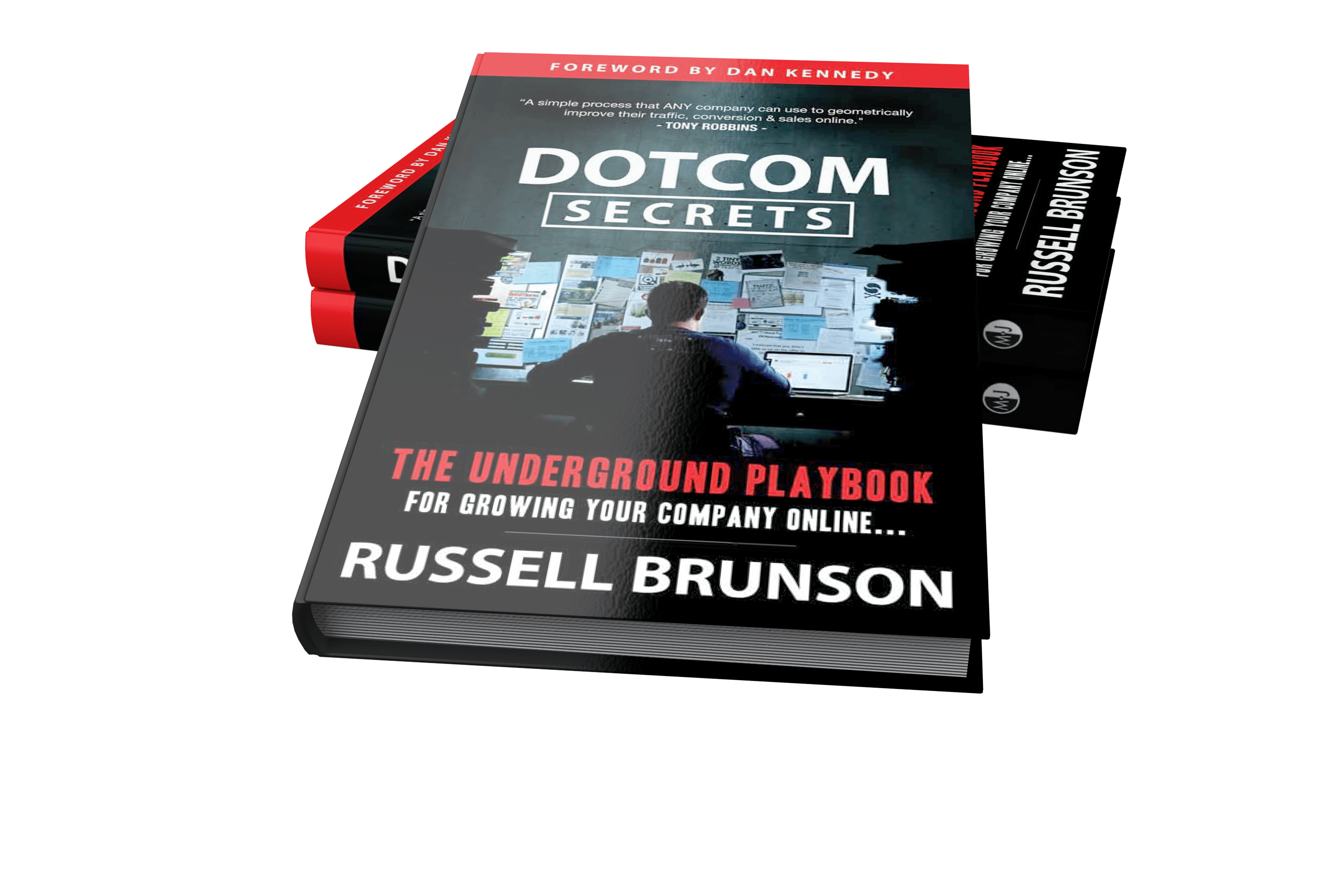 ---
Get Your FREE DotCom Secrets Book from Russell Brunson
I recently finished reading Russell's DotCom Secrets Book which I ordered for free and received in my mail about a week later.
Don't know about you and if you like reading books. I enjoy reading and I am trying to make more time for reading which I consider essential habbit for personal and business growth.
When it comes to business, every business owner would like to make more money by selling more products and services.
Many business owners struggle because they miss the right strategies and tools that lead to results.
One of the main takeaways in this book is the clarification of the funnel model and value latter which you could easily implement in your business to get to your high paying clients.
Once you reach your ideal client, it is easier to focus on delivering quality and having happy clients. With improving your portfolio through quality you grow your business and business of your clients who are then ready to take it to the next level with your help.
Another aspect you will learn from this book are the successful funnel tools which have helped thousands of businesses to grow to levels they never imagined possible.
There are lot of success stories which are proof that the strategies outlined in DotCom Secrets Book work. If it works for others, it can work for you. All you have to do is to learn about it by reading the DotCom Secrets Book, get your Clickfunnel tools and implement tested and proven strategies to help your business grow.
This is exactly what I am doing right now. I started building funnels for my business.
I will start with promoting affiliate offers and work on my own products so I can have funnel offers populated with my products and services which bring the best revenue.
Foreword for this book was written by Dan S. Kennedy who is a long-year veteran in the Direct Marketing industry and who has helped many small business owners and entrepreneurs grow their business to seven-figure and multi-millionaire wealth.
Tony Robbins said that Russell has simplified the process of traffic, conversion and sales improvement that he learned over one decade into few steps in his funnel designs which any company can integrate into their process to improve their results.
You will learn about how to select the best "bait" for your customers, funnel phases and how to ascend the "value latter", how to make the "perfect webinar", and how to do a product launch.
What are the four main questions to be answered to make the DotCom Secrets Book work for you? 
All of this and much more, you will find in this book which is a valuable resource and reference you want to keep always at hand reach.