Blog
404. That's an error.
---
2020-11-05



Troubleshooting
---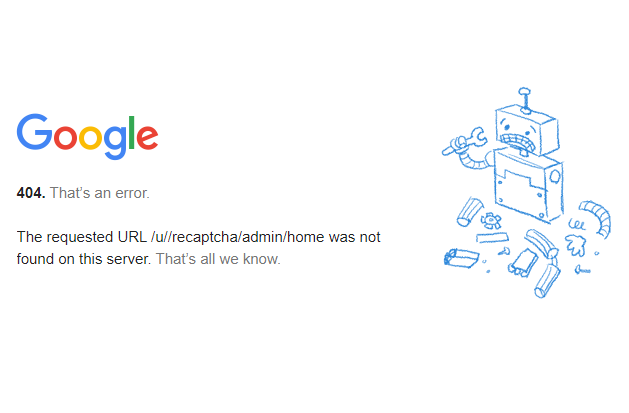 ---
When you encounter this error on Google:
The requested URL /u//recaptcha/admin/home was not found on this server. 
Here is how you solve it:
METHOD 1
This mostly happens when you have been logged into multiple Gmail accounts a the time.
The easiest resolve for this I have found is to log out from all accounts and log in back with the account you want to use re-captcha with.
Click on "admin console" button and you are in…
METHOD 2
Go to google.com, switch to the Gmail account you want to use, type "recaptcha" in the search box and click the "admin console" button…