What Should Websites be like in 2020? What is the new norm for websites today? Mobile-first term has been around for few years already but looking at the 2020 approaching and what is going on online the wait is no more. Every single website will have to be mobile optimized or you just will not be found on Google. Period. All mobile optimized websites will rank over your and you will be lost in countless other listings somewhere in Google's black hole after page #10.
Embracing a Mobile First Approach for Websites
The evolution of George.com, how a retail giant has to shift mentality and adopt a mobile first approach. Site speed is king, and how do you ensure you win in this category and win for the customer.
How AMP is building the next generation of content experiences
Watch to learn about localization in AMP, the benefit of desktop experiences, navigational menus, and how AMP Stories is coming to Google Search. We'll also touch on AMP for email, which brings engaging experiences to email, and is now available in Gmail!
Conclusion on What Should Websites be like in 2020
This shows how important it is for websites to be mobile first which means they have to be optimized with the mobile user in mind even before the desktop user because the mobile has taken over the internet and the trend is not stopping.
So the future of the internet looks pretty much to be dominated by mobile devices of different sizes but mostly what users can carry in their pocket (cell phone) of in a small bag (tablet).
This is why your website has to be designed with mobile first in mind and has to be really fast loading for these smaller devices otherwise your website becomes obsolete very quickly.
I have build for you such exact website if you are just starting out or you were thinking about updating your design with a clean and fresh looking, fast loading, premium and pre-configured website.
Asking again: What Should Websites be like in 2020? Well. look below on what I have prepared for you…
Here is a list of features and how those features benefit your website and you as the owner of such a website:
Feature: mobile first – using Google's newest AMP technology; Benefit: the pages adopt to all smaller screen sizes and are user friendly in terms of user experience
Feature: enhanced performance for both mobile & desktop user; Benefit: – both desktop & mobile have their own mechanisms to achieve fast loading speeds so the user will not wait and you will not use a website visitor
Feature: premium fast-loading theme; Benefit: one of the top 10 themes installed (2M+ downloads) allows for great performance and clean & professionally looking web pages your visitors will appreciate as they will let them stay focused on your products & services without unnecessary distractions
Feature: marketing-ready; Benefit: easily add your tracking codes for Facebook, Google, Bing and other platforms to be able to monitor stats and what visitors are doing on your website
Feature: legal-ready; Benefit: just add your name or your business name and all legal pages are ready for you including GDPR compliance bar (cookie consent) so you do not need to research and look for legal language to be compliant with your website
Feature: security-ready; Benefit: website is loaded with one of the best security plugins which I configured for you so you do not have to worry about having to secure your website. All you need to do is to continue updating it on a regular basis and that's it.
Feature: template-rich; Benefit: chose from 29 available templates. If you are a coach, personal trainer, artist, brick and mortar store, or an e-commerce owner, there is a professionally locking template ready to chose from.
Feature: SEO-ready; Benefit: best SEO mechanism in place for your content to have a best chance to be found on Google & other search engines. This is as important as having a website. Website without SEO is like not having one.
Feature: own-URL-shortener; Benefit: Don't have to pay or rely on 3rd party URL shortener when you have your own within reach of your own website.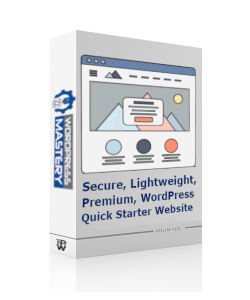 NOW, YOU CAN BUY THIS DONE-FOR-YOU AMAZING WEBSITE…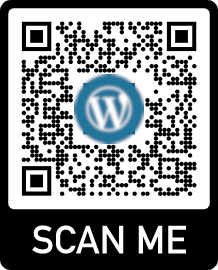 This website is brought to you a professional developer with 2 decades of tech experience following the latest trends in the tech field. You can be assured you are in good hands and your purchase will be well worth it, guaranteed.
This mobile-first (AMP enabled) Premium WordPress website is all you need to have for your online home, you main hub that is working for you 24/7 even when you sleep.
Do not miss this promotional price and opportunity to get this peace of technology in this great deal.

Follow me on: 
YT
FB
IG